Piano entertainer - jazz pianist and piano / keyboards player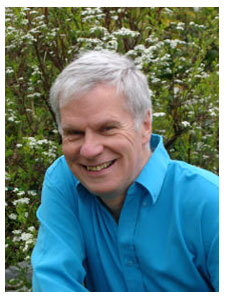 Over the past few months Ian has built up a following of 305K on TikTok, and released a single "Floating on a Cloud", an album called "Beyond the Clouds" & a second album "Beyond the Stars" all on Spotify, Apple, Amazon, Deezer, Shazam and Youtube. A 3rd Album "A New Galaxy" is released on 27th May. He does daily live piano performances on TikTok and you can find him there with this link https://www.tiktok.com/@raeproduced?lang=en
To hear Ian's music on Spotify play the link below
You can also watch a video excerpt of him playing the title track from Beyond the Clouds towards the bottom of this page
Here are the 2 most popular tracks from Ian's albums on Youtube
You have reached the official Web Site of Ian Rae, London based piano entertainer, jazz pianist, piano player and music teacher - this site contains information about his background and contains links to his other web sites.

Background - Ian Rae was born, in Glasgow, Scotland, in 1947, and was educated at Kelvinside Academy and Glasgow University, where he studied Classics and Music, graduating with an M.A in 1968. During this period of his life he first started to develop as a jazz pianist. Ian then worked in computing for 30 years, moving to South London in 1972, and finally retiring from the position of Technical Strategy Manager, at the Commercial Union Computer Centre - Whyteleafe, Surrey, in March 1998.
Now a freelance musician / piano entertainer / jazz and wedding pianist, living in Kenley inSurrey,he has retired from being a peripatetic music teacher at St Andrews School in Croydon, used to be a tutor at Richard Stilgoe's Orpheus Centre near Godstone, teaches jazz piano and keyboard styles, and is a freelance composer of music and songs for a video, television, radio and theatrical productions, performed at the Fairfield Halls and Ashcroft Theatre in Croydon, Miller Centre, Caterham, Secombe Centre in Sutton as as well as Rochester and Chichester Cathedrals.
His musical "Olympus - The Musical " co-written with Chris Chambers was staged at a RSC showcase at the Questors Theatre in London, then had its premiere at the Ashcroft Theatre in Croydon 9th to 12th May 2012, and then transferred to the Minack Theatre in Cornwall 17th to 19th May, in the run up to the London Olympics. For more details please visit Olympus - The Musical .
Ian's follow up musical "I Hate Musicals" had its premiere in South London in Late Nov early Dec 2012. For more information please feel free to visit the web site at I Hate Musicals
As well as providing piano entertainment on piano / keyboards, and working as a jazz and wedding pianist in South London, Surrey and Kent, Ian currently is the pianist with two jazz bands - Mirage (with his wife Morven) and One Foot In The Groove (without his wife Morven). For more information please visit The Irma Music Web site.
A specialist in the Musical Direction of Old Time Music Halls he has been MD for numerous shown for CODA and Croydon Stagers, and is currently resident MD for Croydon Masqueraders Old Time Music Hall Group - Croydon Masqueraders OTMH

A prolific music and song writer, has produced a wide range of music for theatre, film and video.
He has also released four albums on the Irma Music Label Burns Banks and Braes by Ian & Morven Rae(10 of the love songs of Robert Burns set to original and haunting new tunes - "Ae Fond Kiss", "Ca' the Yowes", "My Love is Like a Red Red Rose", "Ye Banks and Braes" and "John Anderson my Jo" are set to the original well loved tunes and ,"Logan Braes", "(There'll Never be Peace) Till Jamie Comes Hame", "Thou Hast Left Me Ever Jamie" "My Heart's In the Highlands" and "Robin Adair" have been recreated with haunting new tunes specially composed by Ian, as part of the Robert Burns Love Song Project.

To see a promotional video or further information on where to purchase mp3 downloads or sheet music for a number of Roberts Burns' songs, please visit www.RobertBurnsSongs.co.uk
In the run up to recent Burns Nights Ian produced a number of spoof video poems - Tae a Virus, Tae a Curry, Tae A Password, Tae a Fitba', Tae A Celebrity and Tae a Mobile phone - accessible on his Ian Rae Youtube Channel The text of these poems can be seen and downloaded here.
Four of Ian' songs were released by Sony EMI production Music in an album entitled "Showtunes" currently available on Amazon Music, Itunes, Spotify, Shazam, Deezer etc. and are used worldwide in adverts on television and radio, and one of the songs "Things We Loves from Yesterday" features in the Channel 4 catchup series "Professor T" The sheetmusic for "Things We Loved From Yesterday is now available here on SheetMusicPlus.
Ian has also more than 120 sheetmusic and backing tracks on SheetMusicPlus published under the Irma Music banner For a complete listing to all the folk songs please access Irma Music UK
Music for Remembrance, Armistice, Veterans Day - His recently composed song "Shed No Tears For Me" incorporated into a short video, shot in and around Sanctuary Wood Cemetery and the Menin Gate, Ypres, Belgium, in memory of his grandfather, killed on 6th June 1916, can be watched via this link and the song will be used in November in a number of locations for Remembrance Day, Armistice Day and Veterans Day.
In his latest venture, and related to his work in music and movement in local nursery schools, Ian has set up a new website of silly songs, videos and sheet music for young children. Called Thoughtz 4 Totz,it is packed with really silly songs and is a haven for harassed parents and grandparents.
So if you are looking for a jazz pianist for your restaurant, piano player to provide sing along songs at your party, or a piano entertainer for your wedding reception, private or corporate function contact Ian now using the instructions below.. Or maybe you just wish to learn how to develop your piano or keyboard jazz / pop styles - just contact Ian
Geographical areas served are Kenley, Addington, Beckenham, Biggin Hill, Bromley, Carshalton, Caterham, Chaldon, Cheam, Coulsdon, Croydon, Dorking, Edenbridge, Limpsfield, Lingfield, Merton, Mitcham, Oxted, Purley, Redhill, Reigate, Sanderstead, Selsdon, Shirley, Sutton, Thornton Heath, Tatsfield, Wallington, Warlingham, Westerham, Woldingham, Whyteleafe, Wimbledon as well as most of South London, Surrey, Sussex and Kent
"Ian has the unique ability to sound like a piano, bass and drums trio at the cost of a solo pianist!" - C.T.
To contact Ian by email enter IR followed by @IanRae.co.uk
Over the years Ian, on his own, and in collaberation with a number of writers, has written a huge number of songs and pieces of music for theatre, video, radio and television, and a large number of these are available as free mp3 downloads from https://www.IrmaMusic.co.uk So whatever your taste, you should find something to interest you there, and a number of his songs are available as sheet music by clicking on this link SheetMusicPlus
| | |
| --- | --- |
| The Twinkling Star Variations | Ian playing Beyond the Clouds live on TikTok |
MUSICAL TEESHIRTS

I HATE MUSICALS

I LOVE MUSICALS

DIFFICULT TIMES

TO SEE THE ENTIRE

RANGE PLEASE VISIT THE

"I HATE MUSICALS" SHOP
Ian Rae Official Web Site - Telephone 020 8660 6910 - 169 Valley Road Kenley Surrey CR8 5BZ